In comparison to Las Salinas aka the ultimate party beach, Cala Codolar is practically the polar opposite. So the disclaimer for this article is if you're looking for the place to be in Ibiza; where you're surrounded by music and a crowd of people, than this beach is not for you. However, if you appreciate being able to hear the sound of the sea, birds chirping and an overall aura of silence, then continue reading if you want to find out the most important details about this beach.
Vibe
Cala Codolar only stretches to around 70 meters in length, the ground is mostly sand mixed in with some rocks the closer you get to the sea. Like all the water in Ibiza, it's completely see through! Unlike Las Salinas / Ibiza's more popular beaches, this one never gets over packed or too crowded. You'll be sure to find a spot for yourself / a group of people with plenty of space around you. The types of people that mainly come to this beach are locals and pretty much the ones that are "in the know" of where to escape hordes of tourists. There's not much to do for kids, so the place mainly consists of couples/groups of friends. Overall, this beach is way less bougie than Las Salinas and rather more humble/tranquil.
Getting there
Unfortunately there's no public transport to this beach, so you're going to have to take a car. Although its about a 30 minute drive from Ibiza town, the views along the way make it absolutely worth it!
Food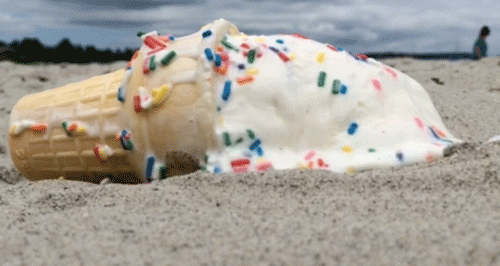 There's a bar right on the beach which serves fast food like hotdogs, hamburgers and of course, ICE CREAM! You can always get some beers/cocktails for under 10€. Since this place is still quite low-key and hasn't attracted many tourists, prices haven't been inflated which means everything is totally affordable, so don't worry about packing food before coming here.
Amenities
This beach pretty tame when it comes to amenities and activities, you might find a few deck chairs but bring your own towels just in case. The most you can see people doing is snorkeling or wind-surfing. Bear in mind that people come here to simply lay out in the sun and float around in the beautiful water.
Secret Ibiza Tip: This whole article counts as our tip – go to Cala Codolar! Even if you're the type of person that enjoys a bustling atmosphere, one day of pure relaxation will feel amazing, especially for a hangover 😉
featured image: http://www.ibizamaps.net/
---